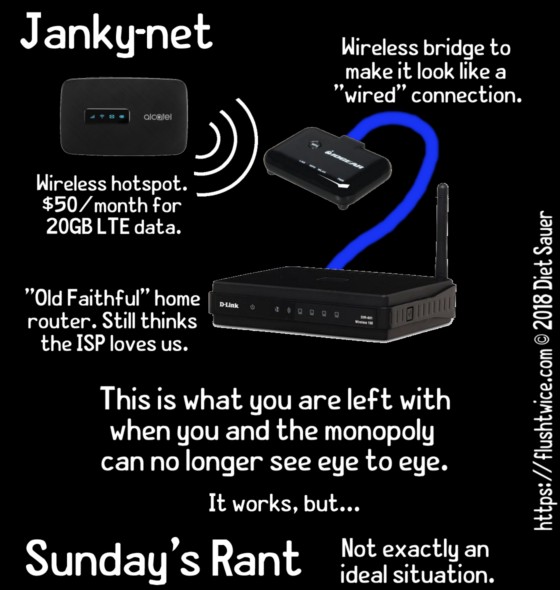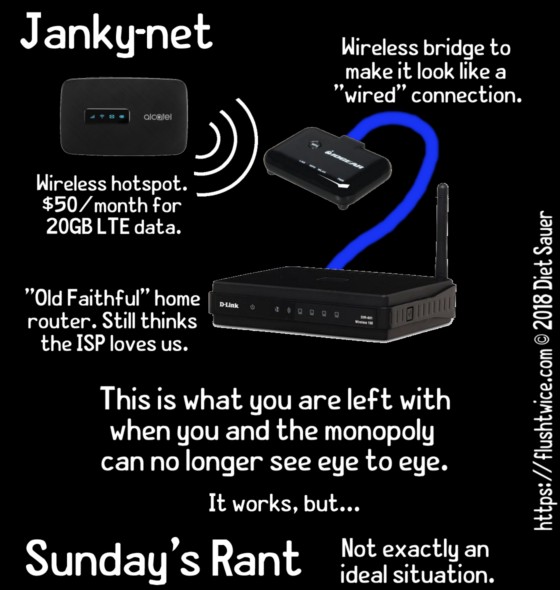 Janky-net
I just wanted to sort of illustrate what I'm using to connect to the internet these days. Since "Sputum" was so kind as to make me despise everything about them, I've had to find an alternative form of home internet.
Make no mistake: This shit sucks. The typical internet user goes through about 60 GB per month. I have to seriously budget every bit that I download. Still, it's better than the bad taste left in my mouth from the "Sputum".
Oh, in case you're wondering how I get 20GB for $50/month, I use two separate sim cards from "Mint sim". Each is 10GB for $25/month. I just swap them out as I use up the data. I also have one for my cell phone, so technically I get 30GB for $75/month. If anyone knows of a cheaper/better plan, please let me know. Their throttled speeds are basically crap, and I really miss binging on Netflix.
Pax,

-f2x