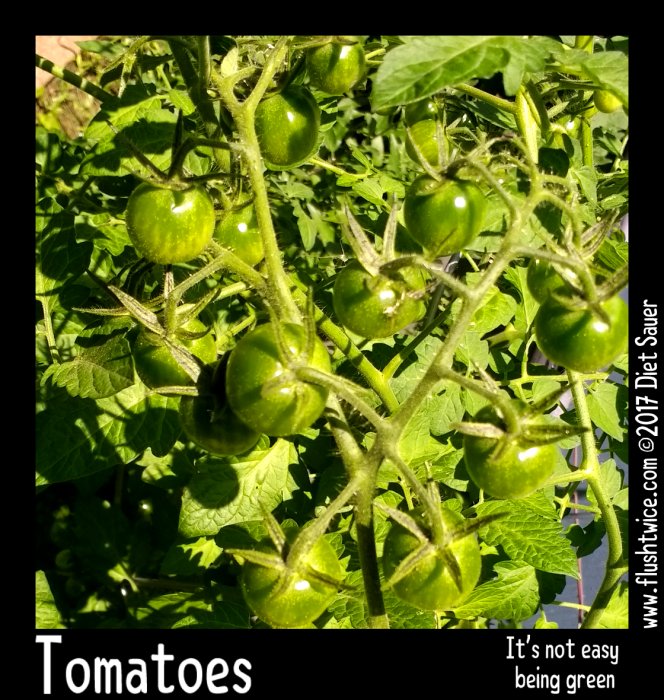 We Gotta Lotta Tomata's
So far, this year's experimental crop looks very promising. Of course I'd really like to get a hold of a real horticulturalist who specializes in S. lycopersicum for some feedback on what I'm doing, but it looks like I'm on my own with this one. Of the people I've shown these plants, all have been rather impressed. I find this curious, because while I think the plants are doing well, I still think they could be doing a lot better.
Meanwhile, yesterday's comic is kind of… um… lurid? Alexis likes to play a little rough.
OK, so that about wraps that up. Tune in next week for another episode of "Ripen, You Bastards!"
Pax,

-f2x