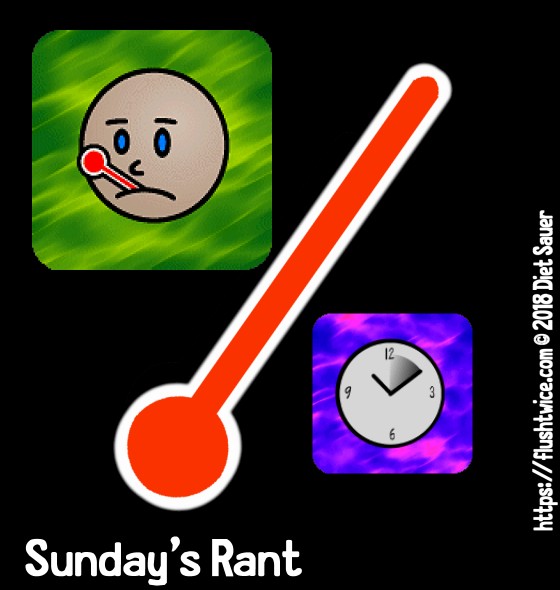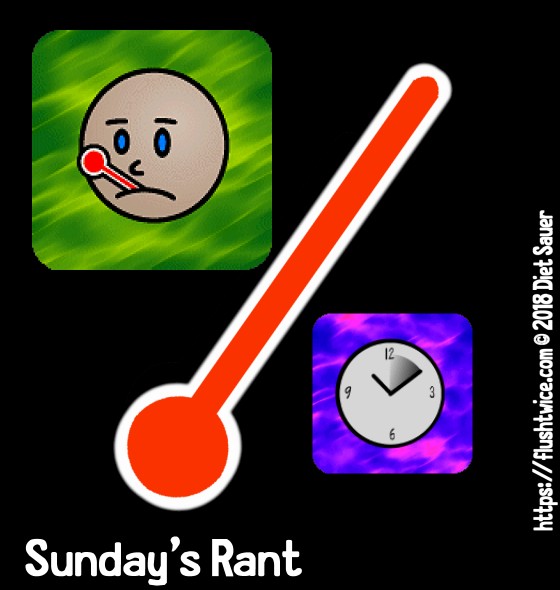 Time to be Sick
I really thought I was going to outsmart this cold that I've got right now. I had my strategy all planned out in the event that I should ever get sick again. And of course it all went sideways.
I suppose it could be worse. I've definitely been a lot sicker than this in the past, but after all the effort I put into irrigating my sinuses I was hoping that this season's rhinovirus would take it a lot easier on me.
Of course it decided to settle into parts previously unknown to me, and the pain… Oh the pain! Well, you get the idea. And of course the irrigation merely delayed the inevitable. Right now my sinuses are so plugged up, my teeth feel like they're going to pop out!
With any luck this should all be over in time for the next weekend. Until then!
Pax,

-f2x