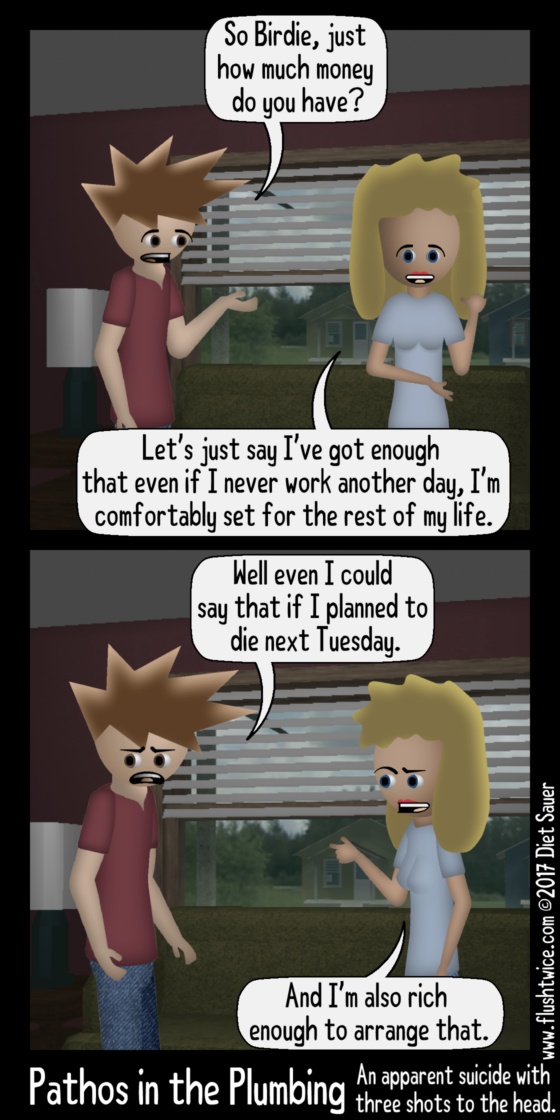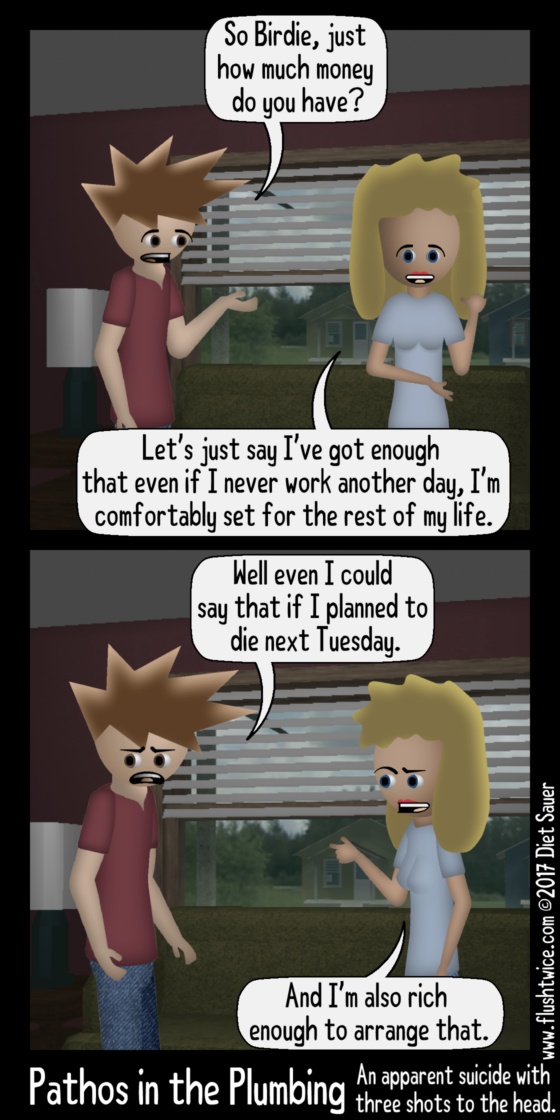 Roberta's Wealth
So last week's comic was Alexis' new profile strip. This week it's Birdie's turn. Birdie actually took her name from a neighbor I used to have. Her name was Roberta, but she went by "Birdie". The similarities stop there. The Birdie I knew was a brunette that dyed her hair red, dirt poor, and dated violent assholes. Really classy.
It's still unclear as to how my fictional Birdie amassed such a huge fortune, but it's safe to assume that she's accustomed to it. The only other riddle is why she chose to buy a house in a working class neighborhood and fall for a guy like Dewey.
I'm probably going to keep going down the list of characters for a while.
Pax,

-f2x