Introductions Aside
So Clif and Pete have been gazing into each other's eyes up there in the header image for well over a year. Don't tell me you didn't realize something was going on. I'm just sayin'…
I've recently made a lot of progress with regards to the office building map.
Here's a shot of the current cubical design: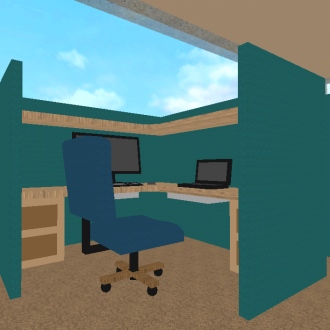 Here's the breakroom:





Alexis' Office from the outside:





Random shot of the Cube Farm: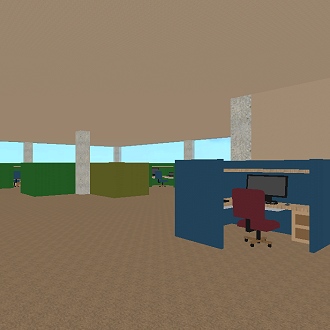 If these images look a little flat, it's because I haven't used any shaders. When working on large maps having shaders present when editing can become very processor intensive. The map looks good as is, but I've got a feeling there's a few more things I'll need to add and work on, so I'm leaving the shaders out of it.
Pax,

-f2x