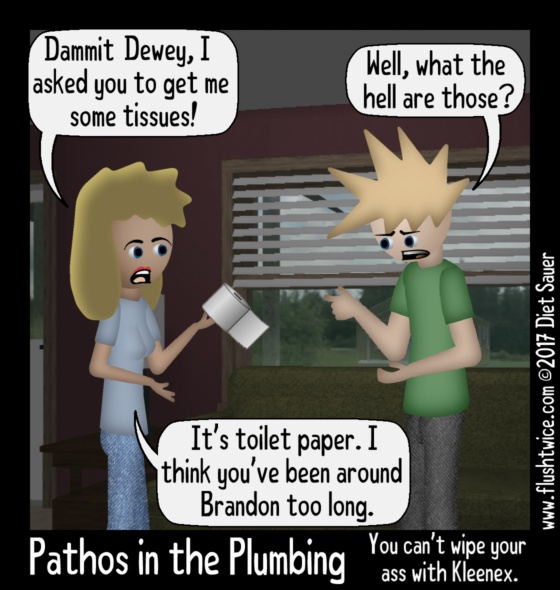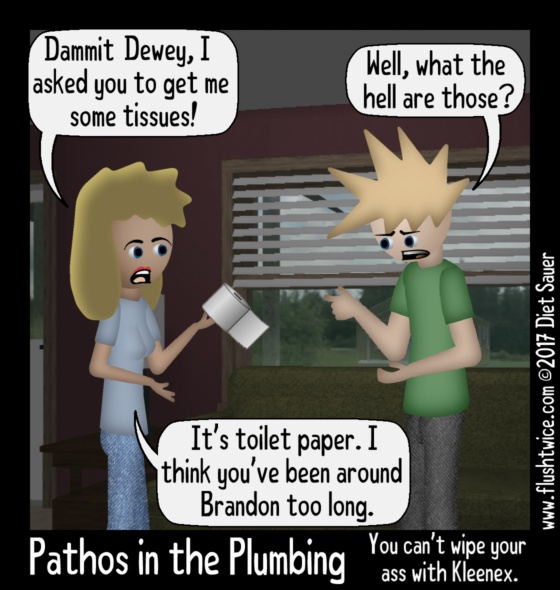 Bachelors and Bachelorettes
This one was inspired by a lady friend of mine who was just getting over a cold. She complained that she had nearly gone through all the tissues. I walked over to her bathroom, glanced in, and said, "That roll looks plenty full to me."
Oh, if looks could kill!
For those still lost in the sauce, the joke is based on the fact that men tend to minimize paper products. If paper towels were flushable, us guys wouldn't even buy toilet paper. Meanwhile women have two or three different boxes of facial tissue, highly luxurious bath tissue, designer paper towels, and napkins for every occasion. Of course neither sex understands how the other puts up with such nonsense.
Hey, at least it's not filler this week, am-I-right?
Pax,

-f2x