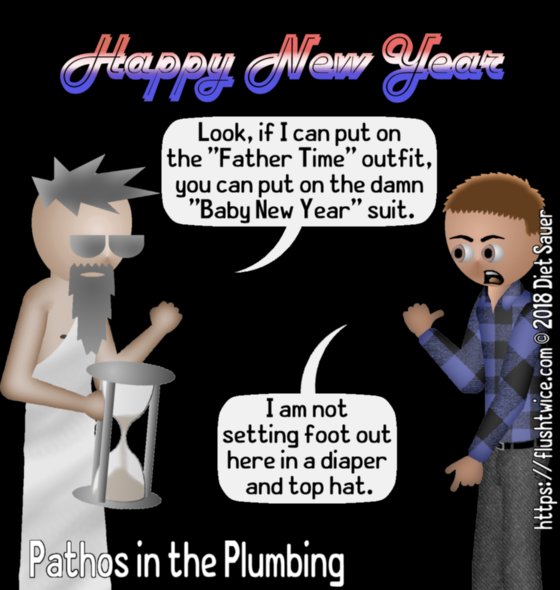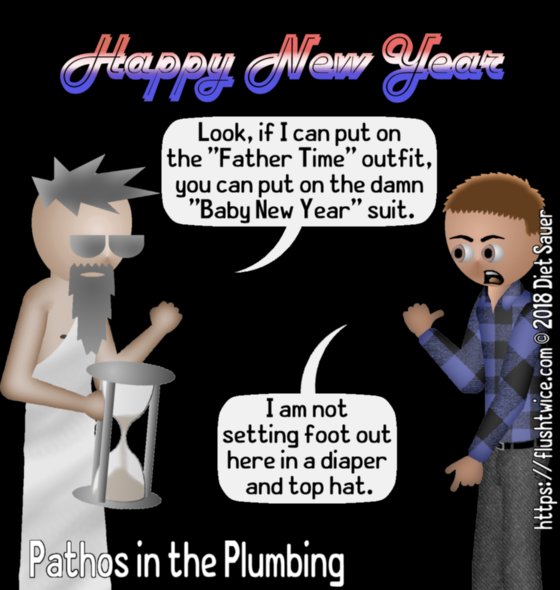 Happy 2019
So Ben and Marshal have reprised their roles again this year. They were supposed to be in costume, but apparently one of them found his wardrobe to be less than acceptable.
Guys like Marshal have boundaries. Sometimes they can be arbitrarily inflexible. Well, maybe arbitrary isn't the right word, but the moral objections usually crop up at the most inopportune times… like right before you're supposed to appear on set for the bit.
On a lighter note, we managed to pull off another full set of 52 comics for 2018. It doesn't matter if some of them were filler. They were still there! With any luck we will have another 52 for 2019.
Pax,

-f2x