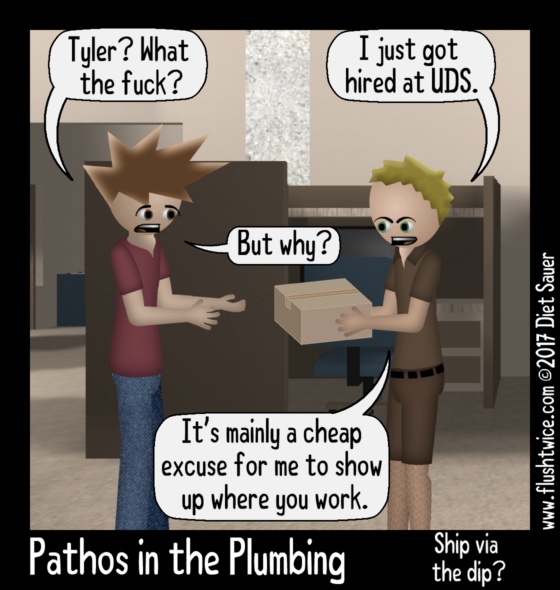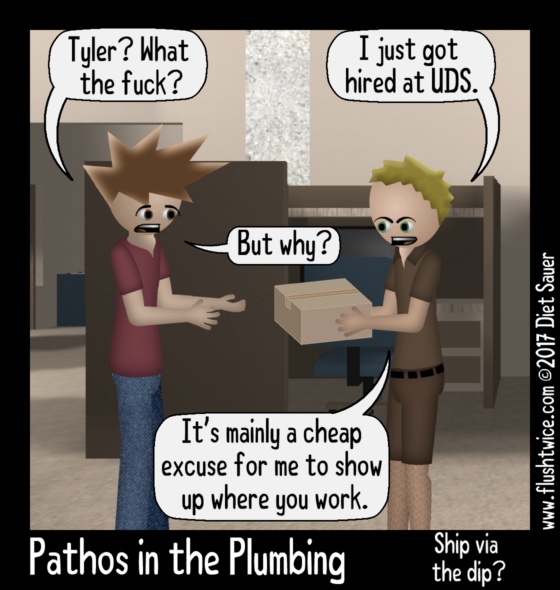 Clown Delivers
I don't know why I never thought of it sooner. It just seems like Tyler makes for a perfect delivery boy.
So this panel is kinda/sorta/maybe a little bit like filler. I've been really busy this week, and I really didn't have any ideas for what to do for the panel.
But hey- I'm on a roll. I'm trying to post a panel every Saturday come hell or high water.
To be totally honest, Tyler as a delivery boy has been in the works for a number of weeks.
Pax

f2x