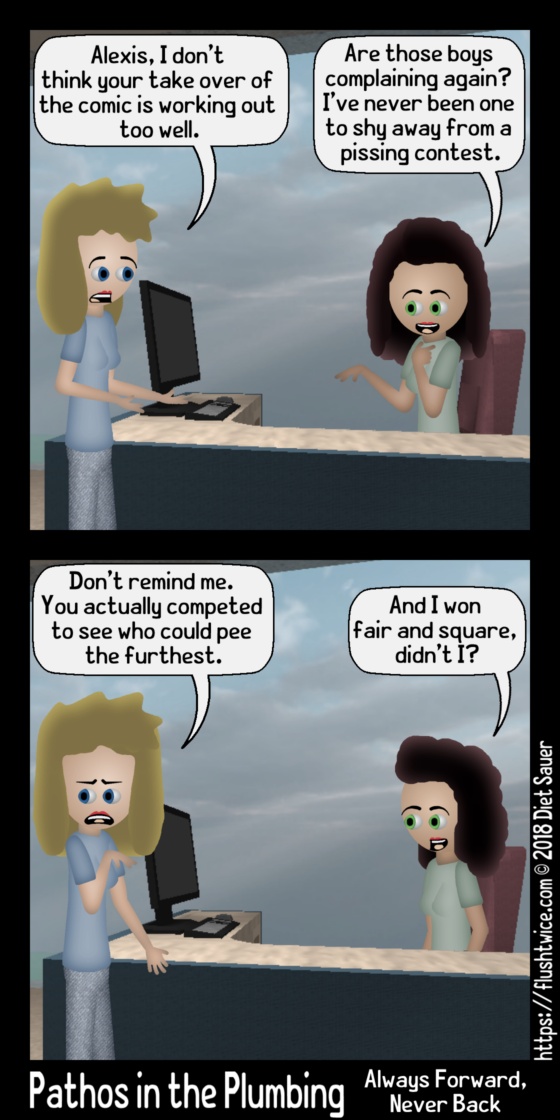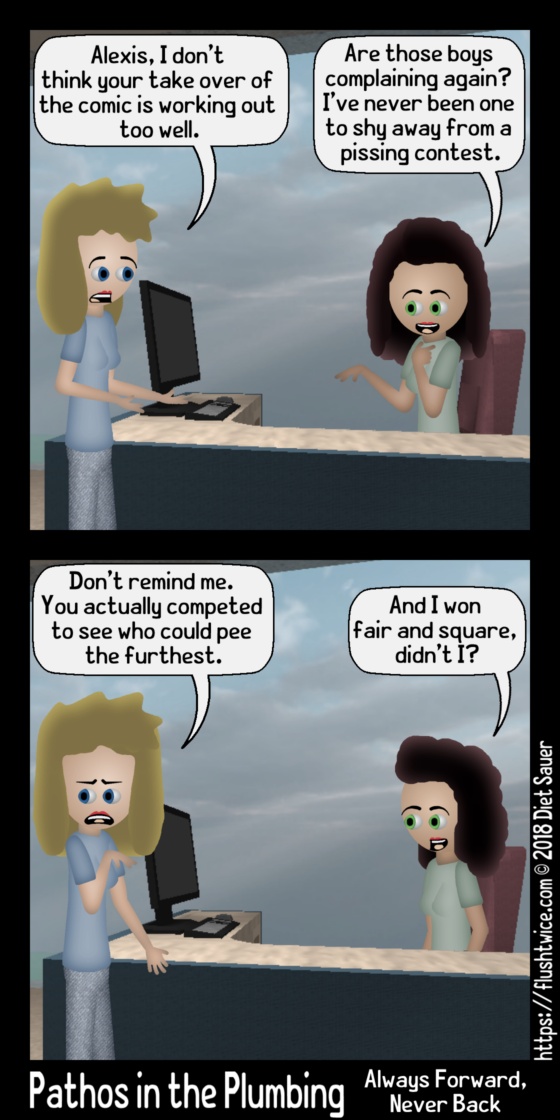 Always Forward, Never Back
Man, have I been busy lately. I think I've put in over 60 hours at work this week.
Anyway, this was one of those comics where I had a concept with several different possible approaches, and somehow this was the one that I went with.
Anyway, I've got a million things to do. Sorry if I have to make a filler panel next week.
Until next time.
Pax,

-f2x