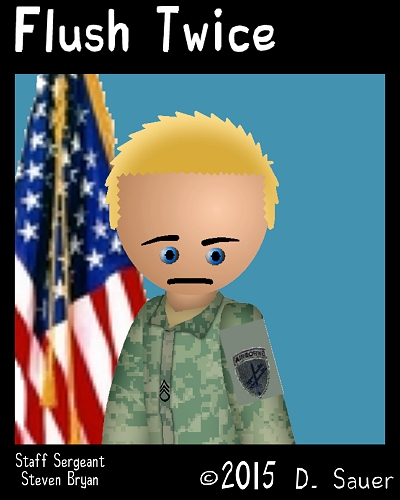 « Back to Soldiers
SSG Bryan is a tall, thin, 34 year old white male with blond hair and blue eyes. He makes all the arrangements for the training schedules at the unit. He is a meticulously by-the-book soldier that handles everything according to the regulations to a fault, and can take anything the military bureaucrats can dish out.
In his personal life, Steve is happily married to his wife and has an infant son.
Want to get on his good side? Have all your paperwork when requested, fill out all your forms perfectly the first time, every time, follow customs and courtesies to the letter, and always try your best.
Want to get on his bad side? Trust me… You don't want to do that.