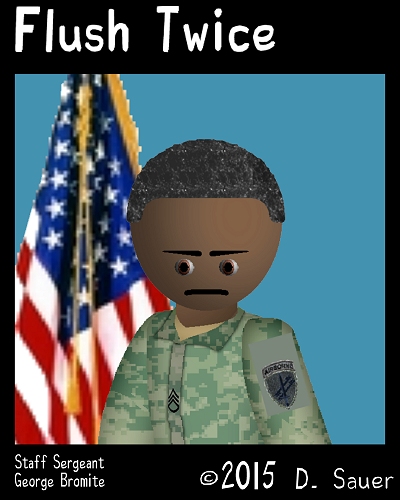 « Back to Soldiers
SSG Bromite is a tall, muscular, 38 year old black male who is starting to go a little gray. He's in charge of Tyler's detachment and takes responsibility for the soldiers under his command. It's his job to bring the pain and make his soldiers battle ready.
In his personal life George is a devoted husband and father of two teenage daughters.
Want to get on his good side? Love the Army and training as much as he does, and be where you're suppose to be, when you're supposed to be there, in the proper uniform.
Want to get on his bad side? Show up late in a jacked up uniform with an attitude and watch as he crushes your head through your spine.