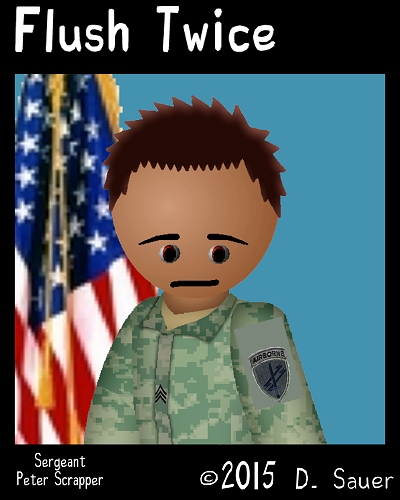 SGT Scrapper is a tall, muscular, 27 year old with dark brown hair and reddish brown eyes. He's the head of Tyler's team. It's his job to make sure his team is ready for anything SGT Bromite orders.
In his civilian life Pete does data entry work by day and works as a personal trainer most evenings. He's currently in a romantic relationship with Clif Tuestein.
Want to get on his good side? SGT Scrapper is surprisingly laid back, and as long as you respond positively to his motivational instructions you're probably going to do alright.
Want to get on his bad side? You'd have to try pretty hard to get on his bad side, but blatantly disobeying direct orders will probably land you in traction.